It's been a long a time since I've been in Paris the last time – therefore I was very exited to visit one of my favorite cities again. But there were even more reasons to make this a fun long weekend: traveling with my cousin to make this a girls-trip, a french pastry baking course and seeing Paris in beautiful spring blossoms for the first time. And guess what: the week-end turned out great!
We started at early 4am on Friday and had a great (long) sight-seeing day: The Eiffel Tower, Palais de Chaillot, Arc de Triomphe, Avenue des Champs-Élysées, Place de la Concorde, Louvre, Centre Pompidou, Pont Neuf, Notre-Dame, Jardin du Luxembourg and Montparnasse on our first day – made more than 30.000 steps in total.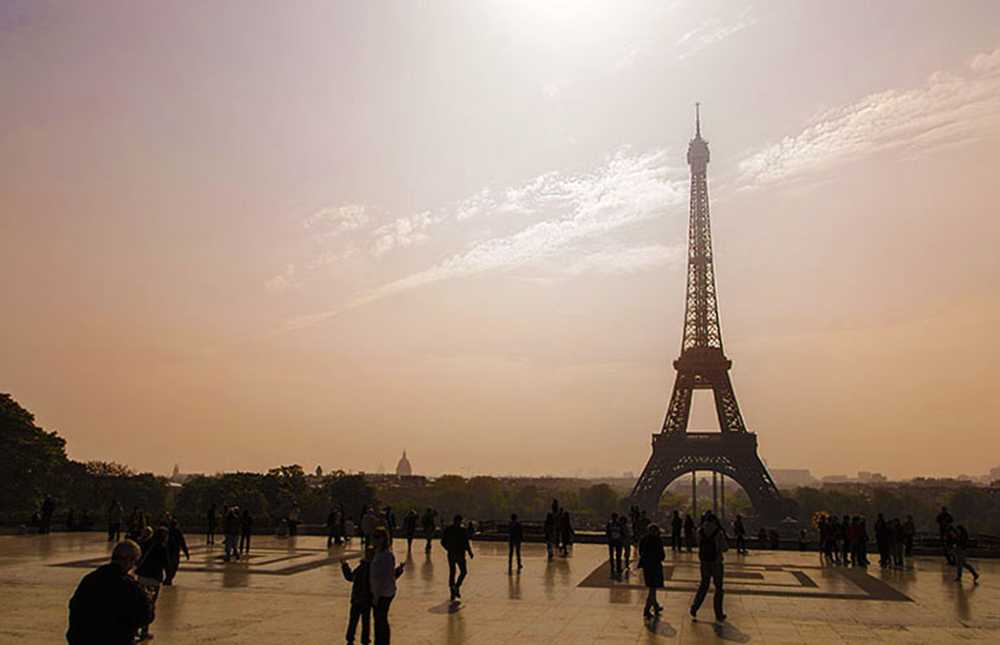 On Saturday we had our french pastry baking class where we learnt how to make the perfect croissant, pain au chocolat and cinnamon rolls. And they turned out to taste sooooo fabulous and delicious!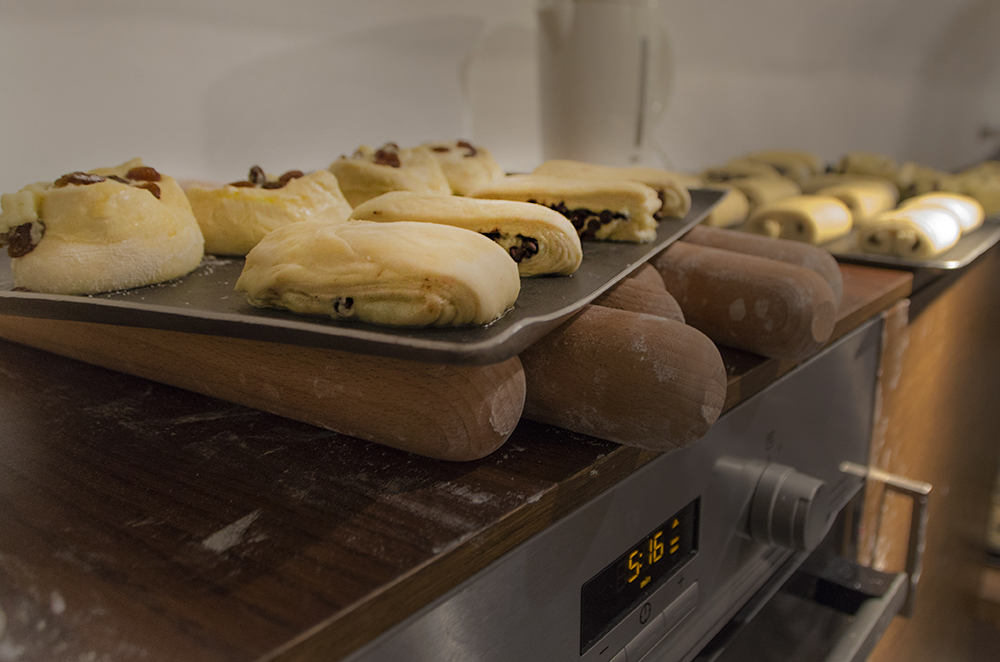 Afterwards we went to the Gallery Lafayette to enjoy the sun and the great view from its rooftop. At night, we visited the Eiffel Tower and I have to confess queuing up for 2 hours was totally worth it! Paris from above in the dark is even more spectacular than it's already during the day.
On our last day we visited the Sacré-Coeur, Montmartre and the famous Moulin Rouge. Since it was my first time in Montmartre, I had very high expectations due to all the things I've heard. But when we strolled around through it's streets looking for a cozy café we were quite disappointed by all those souvenirs and gifts shops. There are way nicer and cooler shops, restaurants and cafés near the Centre Pompidou or around the Boulevard Saint-Germain.
Recommendations
Where to stay: The Hotel Eiffel Villa Garibaldi is a central and renovated hotel and was the perfect place for us! The rooms were modern and clean, and the staff was very polite and helpful.
What to do: Besides the well-know sights mentioned above and I highly recommend taking a class at La cuisine Paris. It was one of the best baking/cooking classes I've taken so far – and croissants also turned out delicious at home.
Useful Apps: Very useful and good working is an app called Paris Offline Map – it includes both, an great offline map with infos to sights, hotels, restaurant, etc. and an detailed plan of the metro.